Solarwinds N-central

Manage complex networks with incredible precision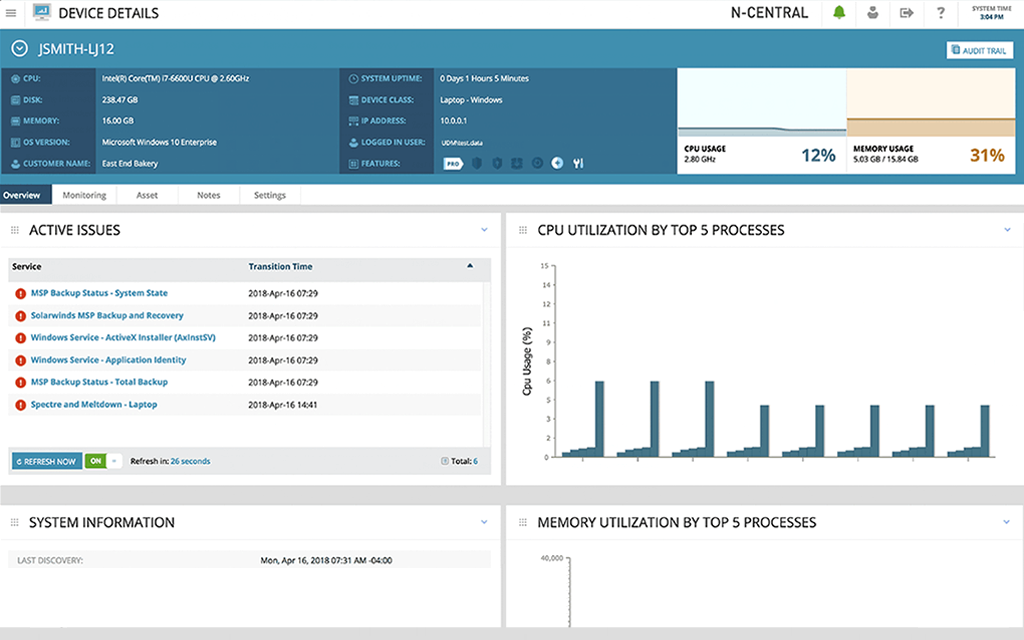 Overview:
The SolarWinds N-central platform helps IT departments conquer IT complexity, increase productivity, and safeguard their IT environment. As your business scales to hundreds or thousands of devices, you need a powerful remote-monitoring-and-management tool to help you stay ahead, maximize efficiency, and continuously fortify protection.
These days, your end users utilize multiple devices, BYOD, or a mix of the two. That means your time and resource-strapped IT department is likely busier than ever. You have to monitor and manage those devices, as well as an increasingly complex network, end user tickets, and endpoint security.
SolarWinds N-central software helps you bring complex networks and processes under control. Discover, manage, monitor, and fortify your entire network—all from one web-based console.
On top of that, you can increase technician efficiency through easy-toimplement automation. For example, using profiles, rules, and filters, you can preconfigure or update devices in bulk (even across multiple locations). N-central supports all types of devices—workstations, virtual machines, servers, routers, switches, smart phones, tablets, printers, and IoT devices—and is available hosted or on-premises based on your needs.
---
Do More Than You Ever Thought Possible
With N-central, your business is boundless. Available as an on-premises or hosted solution, SolarWinds N-central helps you:
Onboard, configure, or patch hundreds of devices with powerful automation tools
Protect your customers with advanced security solutions
Resolve issues faster with information at your fingertips and robust remote support
Improve customer uptime with proactive alerts and self-healing capabilities
Monitor and manage Windows, Mac, Linux, virtual machines, and network devices
Organize your services and customers in a single interface
Customize scripts to meet specific customer or device-type needs
Improve technician efficiency, customer retention, and service margins
---
Automated Monitoring and Management
IT support teams are responsible for managing and maintaining ALL aspects of their organization's network. In addition, they have to be able to troubleshoot and respond to any issues across their entire network. There's not a moment to waste. N-central not only provides the tools to deliver high-quality monitoring and support, but automation to make sure your time is spent on higher-priority projects, not wasted on repetitive tasks.
---
A Better Way to Support End Users
N-central helps you deliver faster and more effective service by providing technicians with an extensive remote support toolset. Now, you can troubleshoot and resolve problems behind the scenes without interrupting other employees.

Features:
N-central can support even the most demanding IT environment, using automation to save you time.
Support Effectively
Alerts – Focus on high-priority issues first and resolve small problems before they become big.
Remote support – Directly access machines using our fully integrated Take Control* solution.
PSA integration – N-central integrates with ServiceNow or in-house ticketing systems, so you can save time creating, updating, and closing tickets.
Mobile app – Support end users wherever your day takes you using our Android or iOS mobile app.
Monitor Extensively
Visibility and control – Remotely monitor workstations, virtual machines, servers, switches, routers, firewalls, and mobile devices across operating systems and platforms.
Network topology mapping – Auto-detect and map your environment.
Network path connectivity – Get visibility into the infrastructure and network performance beyond the firewall with NetPath*. Set thresholds for packet loss and latency and identify trouble spots and outages.
Automate Efficiently
Automation manager – Eliminate routine tasks using our library of scripts or create your own with our dragand-drop interface.
Discovery and deployment – Discover, import, and configure new devices automatically.
Patch management – Control and approve patches for all end-user devices and set auto-approvals for key update types.
Self-healing – Let N-central provide your first line of support by taking action to solve problems.
Defend Comprehensively
Virus and malware protection – Automatically deploy and manage BitDefender AV software.
Data backup – Direct-to-cloud, one-click backup for all of your managed devices using SolarWinds Backup*.
Email protection – Protect employees from phishing, spoofing, spam, social engineering attacks, impersonation, and other threats with SolarWinds Mail Assure* .
Endpoint Protection – SolarWinds EDR* uses behavioral learning to detect threats and can initiate automatic rollback to minimize their impact. Fully integrated, so you can easily deploy and manage using N-central.
Disk encryption – Leveraging Windows (BitLocker), SolarWinds disk encryption manager* renders data on devices unreadable to unauthorized users.
Password management – Control password access to devices, networks, and applications while organizing and storing vital documents and information with SolarWinds Passportal + Documentation Manager* .
* Billed separately
System Requirements:
Device Quantity
CPU
RAM
HDD
1,000
2 Cores
4 GB
75 GB
3,000
4 Cores
8 GB
150 GB
6,000
8 Cores
16 GB
300 GB
9,000+
Additional configurations available on request
Processor
Intel Xeon 55xx series or later
Network
100 Mbps
Operating System
Red Hat Enterprise Linux 6 (x64) Visit: http://hardware.redhat.com/ to verify server hardware is supported
You can install N-central on a physical server or in a VMware or Hyper-V environment, or you can host it on Microsoft Azure or Amazon AWS.
Ways N-central Can Help Your Business
Automatically Manage Complex Networks with Sophisticated Tools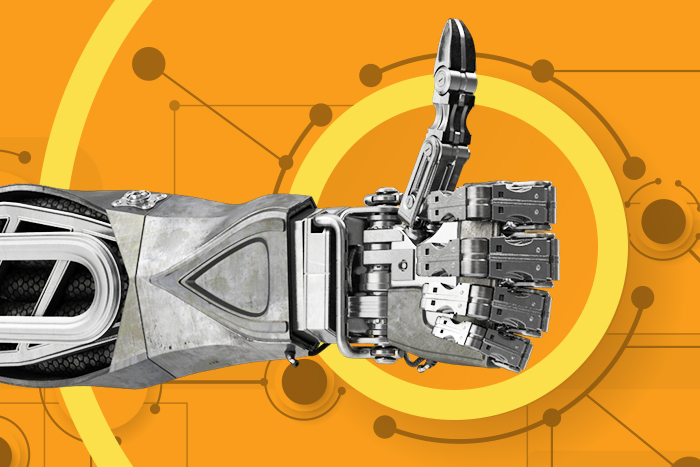 Automation can help you easily handle diverse, complex environments while saving hundreds of tech hours. N-central's automation manager goes beyond simple automation, allowing you to set up complex, sophisticated tasks using a drag-and-drop editor—no need to write code. Whether you want to standardize your onboarding process for new clients, simplify patching, or streamline the ticketing and billing process, N-central lets you customize your experience for maximum efficiency.
Avoid Business-Ending Security Breaches with a Robust Risk Mitigation Arsenal
Your clients depend on you to keep them safe, and one breach could spell the end for them or you. So fortify your security profile with N-central's built-in web protection and antivirus, powered by Bitdefender. Add SolarWinds Endpoint Detection and Response (EDR) to offer new security services to boost proactive detection and response at the endpoint level. SolarWinds EDR even allows you to automatically roll back endpoints to a known safe state without you having to intervene.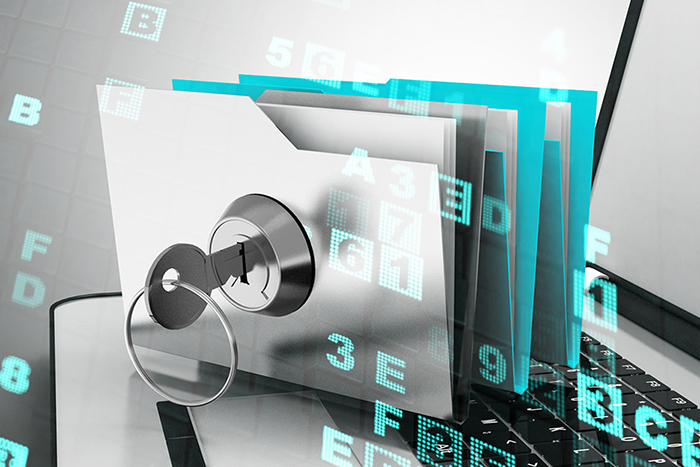 Streamline Further with Rules and Deep Integrations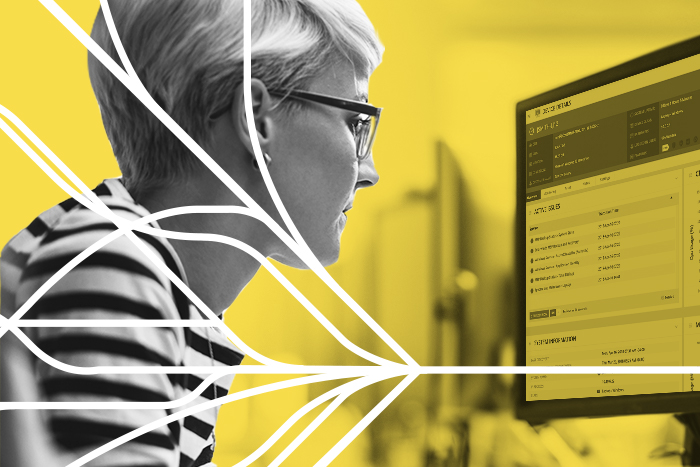 A good RMM augments your workflows, instead of forcing you to rethink how you work every day. N-central uses flexible rules and custom field options to trigger precise actions from alerts in one machine or thousands. For example, you could set up a custom field to mark an important device ("CEO's laptop"), then set a rule to automatically send tickets directly to you. Fully integrated with popular PSAs, including the AutoTask, ConnectWise, and SolarWinds MSP Manager PSAs, N-central also has open APIs, so you can use the tools that make sense for you. 
Handle Nearly Any Type of IT Environment with Ease
SolarWinds N-central gives you the tools you need to help continually take on bigger and more lucrative IT contracts. N-central's infrastructure and software is built to help you handle massive networks with minimal hassle and maximum protection. With profiles, rules, and filters, you can preconfigure or update devices in bulk across customer sites. On top of that, our support for all types of devices—endpoints, servers, smartphones, tablets, virtual machines, printers, and IoT devices—makes N-central an ideal solution for managing complex environments.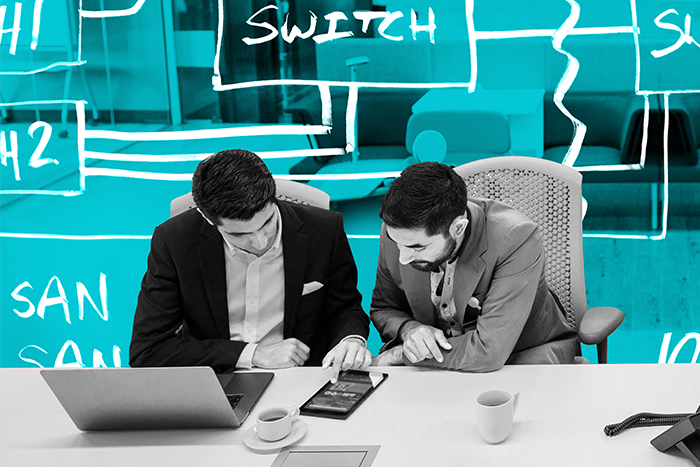 What can I monitor with N-central?
N-central will automatically detect almost any IP-connected device, and with hundreds of built-in monitoring services, we can monitor just about anything.
Is it difficult to get started with automation and scripting?
No. Our drag-and-drop automation builder lets you build automation typically in minutes—no programming or scripting experience necessary.
What reports can be produced?
With Report Manager, up to seven years of historical data can be stored, and you can produce detailed technical reports to consultative - and executive-level business reports.
Can you help set up my first deployment?
Yes. Our dedicated onboarding team can help you deploy to the very first device using our best-practice deployment methodologies.
Can N-central handle all of my customers' devices?
Yes. N-central is used by thousands of technicians to monitor large, complex environments. Some of our IT pros monitor as many as 25,000 devices.
Can I remotely connect an end user's machine through a firewall?
Yes. Whether it's a firewall or a roaming laptop, we provide various methods for you to remotely connect to and support your colleagues.
Get in touch with a Solarwinds Solutions Specialist today to Learn More!