Solarwinds Application Performance Monitoring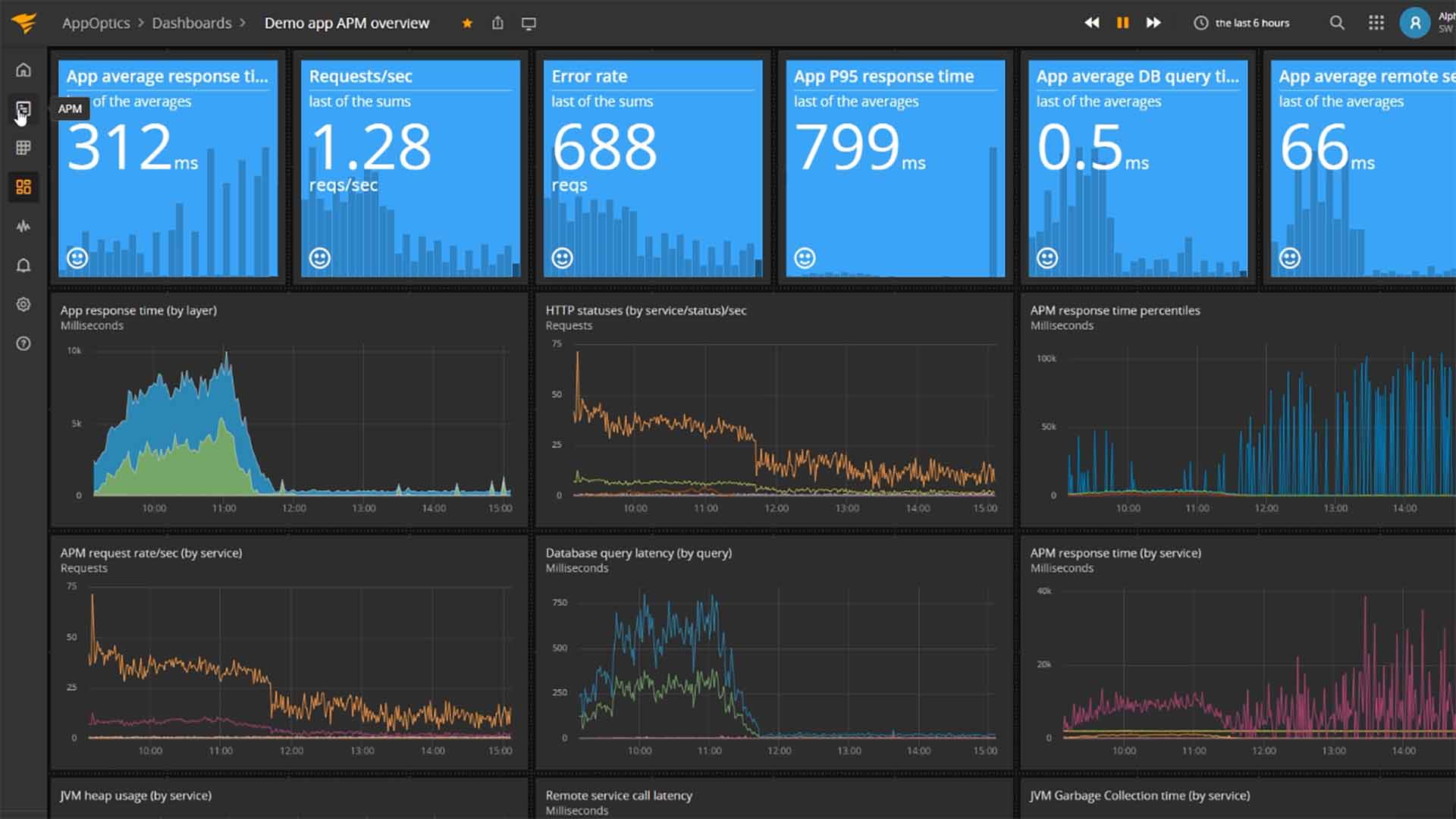 Overview:
What is APM?
APM, or application performance monitoring, includes SaaS-delivered capabilities designed to provide deep monitoring of .NET on Microsoft IIS applications. APM can deliver down-to-the-code insights into application performance, visualization of performance bottlenecks, and helps prove where and when end-user experiences do not meet designed-for service levels.
AppOptics APM accelerates the identification and root cause of application performance issues.
---
SaaS-based Application Performance Monitoring for Hybrid and Cloud-Native IT Environments
AppOptics
Full-stack visibility
Identify and alert on hotspots early
Align performance goals with business goals
Get in touch with a Solarwinds Solutions Specialist today to Learn More!